Atam Devki Niketan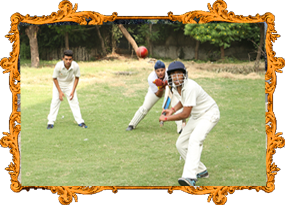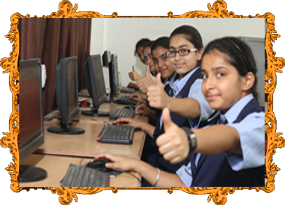 Smart Class :
Our Classrooms, with a seating capacity of 30 are spacious and well-ventilated with ample natural and artificial lighting.Agronomically designed furniture a combination of green glass and white boards, display boards, teaching aid display LCD projection equipment, facilitate the learning process. All classrooms have interactive smart class boards of NIIT.
House System "Inspiration to Excel"
The House System has a special relevance at ADN. The school is dividedd into four houses - Veer, Vidyut, Vikrant and Viraat. It is a structured community within which students develop the feelings of loyality, responsibility of living in a family and leadership. The houses compete in a wide variety of fields like dance, music, debates, quiz, dramatics, sports, tournaments, etc. In fact, these activities, test students and encourage them to explore their hidden talent.
Testing the Scientific Temper :
The school is equipped with Ultra Modern Science Laboratories for Physics, Chemistry, Biology, Maths & Home Science.
Sports :
"HEALTHY MIND LIVES IN A HEALHTY BODY" The development of mind and body go hand in hand,In short, physical education plays a vital role in creating confident individuals. Therefore sports are an integral part of our education system.
Multi Activity Facilities :
AV room built with a seating capacity of 400 person is used for conferencing, watching movies, documentaries and small functions.
Library :
Library cum resource centre "The Hub of Knowledge", There is a well-equipped library with an extensive range of reference books, newspapers, magazines, periodicals, educational CDs. There is a junior and senior section and the furniture has been arranged accordingly.
Computer Labs :
These labroratories are well equipped with internet and multimedia provisions. There is one each for the junior, middle and senior section.
Clubs and Society:
For the development to be holistic, one need to pay attention not only to the accumulation of knowledge but its applications as well, especially in areas that were hitherto neglected. At ADN, various clubs and societies like eco club, reading club, dramatics club, N.C.C. club and creative arts society have been set up which are very active in the School
Treks and Tours :
Educational tours of historical and geographical nature are conducted at the state level.
Music and Dance :
"Food for the Soul", particular emphasis is laid on the music and dance. Indian classical and folk dance, western music & dance, instrumental music and singing are offered to students to develop their skills and musical appreciation. Each child takes part in atleast one activity at the annual event to enhance their confidence on the given platform.
Project Work And Exhibitions :
At ADN, the talent creative abilities of the students are kindled, inculcated and reinforced through various project works and exhibitions held in the school and are encouraged with rewards.
Co-curricular Activties :
"The Need of the Hour", our philosophy matches with that of Shakespeare who wrote : "THE MAN THAT HAD NO MUSIC IN HIMSELF, NOR IS HE MOVED WITH CONCORD OF SWEET SOUND, IS FIT FOR TREASONS, STRATAGEMS AND SPOILS".
Regular opportunities for creative writing and participation in debates, recitation and declamations to improve the rhetorical skills and eloquence in public speaking are provided to the students. They are escorted to witness various cultural programmes and also sent to represent the school in co-curricular fixtures hosted by other schools. Special emphasis is aslo laid on imparting organised training to the child to develop the art of public speaking. This helps the child in not only overcomming the fear of the stage but also learn the art of effective articulation in public. this goes a long way in helping the growth of the child in his professional life when he grows up.
Interaction Programme for Kindergarten Students :
PRE- Nursery to U.K.G selection is based on a familiarization meeting with the child and parents.